Ah yes, reminds me of home
That was quite some weekend, won the Eurovison on Saturday and the Premier League on Sunday. I think I should buy a lottery ticket on Monday, I'm obviously on a roll.
Except when it comes to running. I have to face up to the fact that it is taking me longer to recover from the Wings for Life run than I thought. I would have thought that recovery would be quicker than after Connemara, but I guess the faster pace made a difference and I suppose the accumulated fatigue from all those weeks of high mileage is taking its toll as well. I knew my training would be tough, but now I'm worried about overtraining. I did try and check my resting heart rate this morning and was rather shocked when the HRM never dropped below 50, but a quick check on the usual overtraining symptoms reveals that I do not show any other ones, so I'm definitely not in that territory. This week had seen less mileage than previous ones as I tried to recover from Sunday's effort, but it was still rather high. A few weeks ago I was asked in a comment if I do cutback weeks every 3 or 4 weeks, and my answer had been no. I thought about it, and to some aspects the answer is still no as I certainly don't believe in cutting back mileage on a pre-planned regular basis, but on the other hand I do cut back after a tough run, like last Sunday's.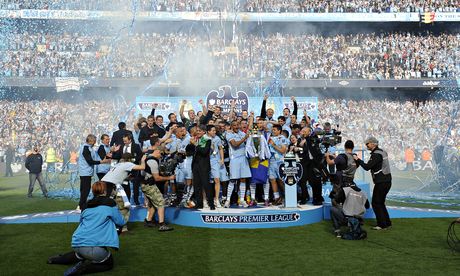 This should become an annual occurrence
It's not that I don't have a training plan and am making it up as I go along. Quite the opposite, I do have a very firm structure in mind, but I do adapt the actual training as I go along; I cut back the miles when the legs are heavy a few days in a row and I do cut back when recovery seems necessary.
I have yet another very long race next week. The original plan had been to train normally until at least Wednesday and then take it easy for a day or two, but instead I will dial it back slightly right from Monday.
This week has been a bit strange; the legs always felt really stiff for the morning run but much better in the evening and the numbers do reflect that. Today's 15 mile run was a mini-version of that, it took me half the run to get into it after a very slow start, but I felt pretty good during the second half and had no problem dropping the pace to 7-minute pace over the last 5 or 6 miles, feeling perfectly comfortable.
9 May

am: 8 miles, 1:01:16, 7:46 pace, HR 142
pm: 5 miles, 39:05, 7:49 pace, HR 137

10 May

am: 10 miles, 1:20:12, 8:01 pace, HR 138
pm: 5+ miles, 38:30, 7:37 pace, HR 140

11 May

15+ miles, 1:59:16, 7:53 pace, HR 141
Weekly Mileage: 84